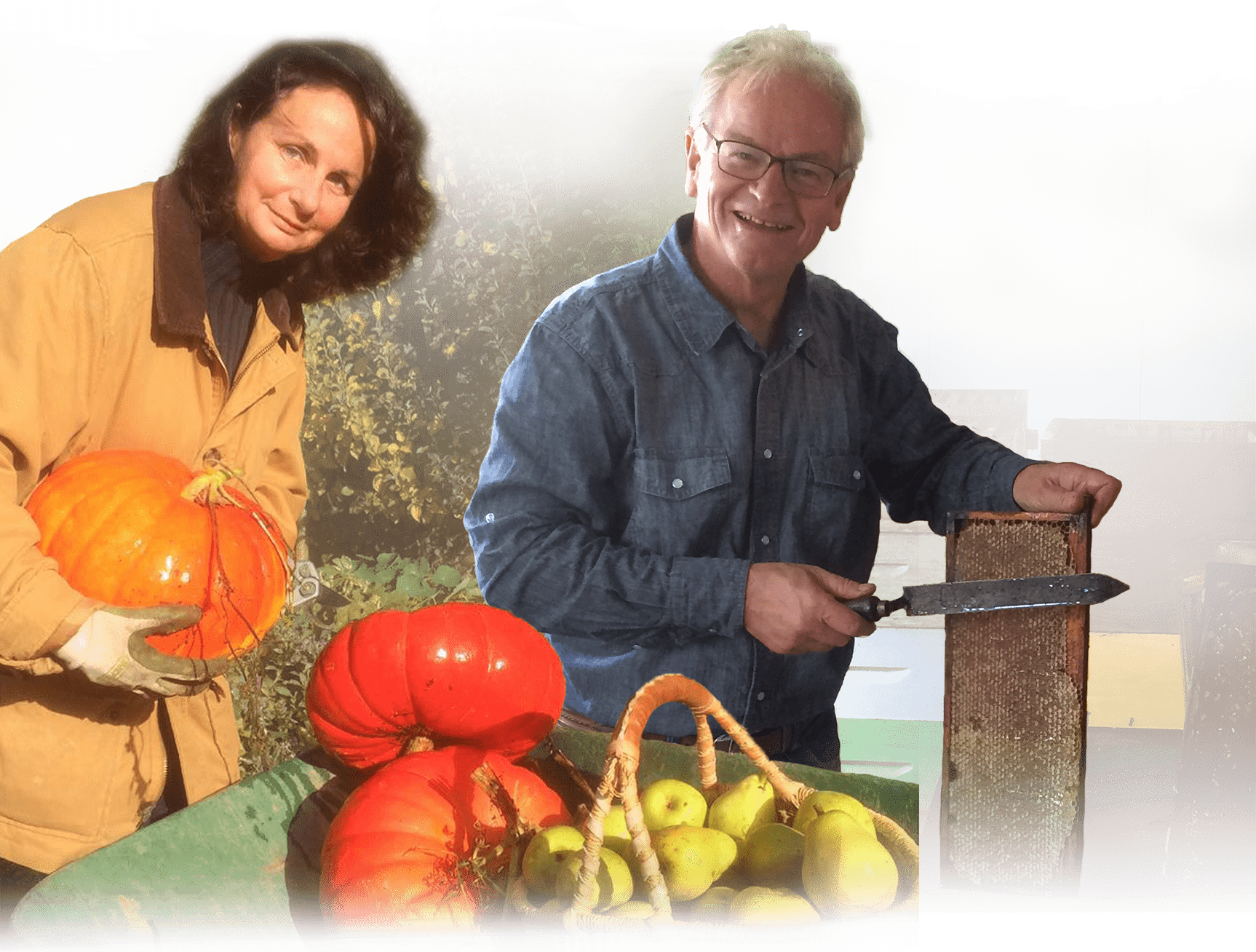 Owners
The owners, Marie-Laure and Emmanuel de Cazotte.
Marie-Laure is a novelist, an art historian, and passionate about literature, fruit trees and insects.
Emmanuel is an entrepreneur, a pianist, a music lover and a bee keeper.
Both will personally welcome you and attend to your needs and comfort.
History
Surrounded by the Evre river and dating back from Renaissance times,  the castle was the property of a Philippe Gourreau de la Proustière, a major figure in 16th century Anjou and subsequently inherited by the Angers mayors
Developped and decorated in the Louis XV et Louis XVI style, property of the Jouet and Verdier de la Sorinière it was partly destroyed by the Revlutionary armies in 1793 during the Guerres de Vendée.
Repaired from 1805 onwards by the Barons de Mailly-Montjean, it was sold to the Bault de la Morinière who gave it its present neoclassical style before selling it to Raymond Pellaumail, a wealthy textile manufacturer, ancestor of the current owners.